About BIPOC Sangha
Mondays, March 13 & 27
The Black, Indigenous, and People of Color (BIPOC) Sangha is a bi-weekly gathering of self-identified BIPOC practitioners who meditate together and explore the teachings of the Buddha in the light of personal experience. Each bi-weekly session offers a short talk, guided meditation, and/or a silent sit for 30 - 40 minutes. Some gatherings add a 10 - 15 minute question and response period to help support the practice.
While we understand that many non-BIPOC people may be interested in participating, we ask that they refrain from joining this program which is specifically offered to provide shelter and respite to our BIPOC community.
This program will be recorded and made available for on-demand viewing after the live sessions. On-demand videos will be available to registered participants for 90 days.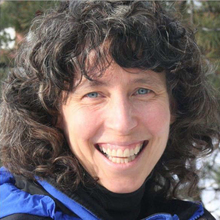 Jeanne Corrigal
Jeanne Corrigal has been practicing since 1999, is a graduate of the Spirit Rock Community Dharma Leader Program, and the guiding teacher for the Saskatoon Insight Meditation Community. Jeanne is a member of the mixed heritage Métis Nation, one of three Indigenous communities recognized in Canada. One of her first teachers in loving presence was Cree Elder Jim Settee. She is a graduate of the 2017-2021 IMS Teacher Training Program.
Nakawe Cuebas Berrios
Nakawe Cuebas Berrios feels blessed to be able to study and journey through different healing and spiritual traditions in her life. The common thread between the many traditions that have touched her path has been the belief that health and wellness depend on a balance between the mind, body, and heart. The healing systems that she has studied are: Midwifery, Chinese acupuncture, Ayurvedic medicine and yoga. Spiritually the practices are Lucumi (Cuba), with roots from the African Yoruba culture and indigenous ceremonies. These practices helped to strengthen her connection to the Earth and Cosmos. Her ancestral home is Puerto Rico, blending the Spanish, African and Taino Indian roots that flow from her ancestors, and give her guidance and strength daily. Her Nuyorican roots are honored by her experiences growing up in New York City. By profession she has been a Midwife for 40 years and has worked in community health centers in the Bronx providing services of midwifery/well women health care. For over 20 years she has immersed herself in the teachings of the early Buddhist schools, mainly Theravada and Thai Forest. She studied in the Dedicated Practitioners Program and Community Dharma Leaders Program affiliated with Spirit Rock. She teaches Meditation through the Buddha Dharma. Presently she is in the IMS Teacher Training program, where she shares the Dharma by assisting and teaching on retreats. For 10 years she has served as a mentor with the BAUS Prisoner Correspondence course. She believes we all have the potential to live a life of wisdom and compassion for our benefit and for the benefit and happiness of all beings. These are the teachings of liberation, the truth that she wants to share. She gives gratitude to all her teachers who have guided her throughout the years.
If you would like to enroll in the full 12 month program, click the button below to learn more about the program bundle.