Saturday, June 11, 2022
9:00 am - 5:00 pm ET
Equanimity is seen as a stepping stone to liberation as the practice of equanimity plays a key role in the development of a balanced mind. This quality of balance can support new practitioners and also serves as a lifelong invitation toward wisdom for meditators of all experience levels, especially in the midst of the ongoing challenges of our time. This full day Mini Retreat will introduce new meditators to equanimity through the four foundations of mindfulness, and offers more experienced practitioners an opportunity to deepen their understanding and experience of the equanimous state. Together, we will cultivate this balanced and beautiful way of being through guided meditations, dharma talks, and gentle reflections.
No prior meditation experience is necessary. Experienced meditators are also welcome.
This program is offered live and will not be recorded.
.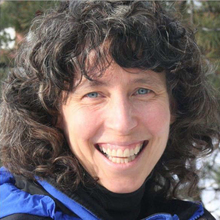 Jeanne Corrigal
Jeanne Corrigal has been practicing since 1999, is a graduate of the Spirit Rock Community Dharma Leader Program, and the guiding teacher for the Saskatoon Insight Meditation Community. Jeanne is a member of the mixed heritage Métis Nation, one of three Indigenous communities recognized in Canada. One of her first yeachers in loving presence was Cree Elder Jim Settee. She is a graduate of the 2017-2021 IMS Teacher Training Program.
Choose your enrollment fee
As one part of our ongoing effort to expand access to the teachings of the Buddha, all IMS Online programs feature sliding scale registration fees and the opportunity to self-select a low-cost scholarship rate. No-fee enrollment is available for those who request a fee-waiver via email. Our system supports the cultivation of a dynamic and inclusive community and is made possible by our generous donors and those who choose to support other students by contributing at the "Benefactor" level.