About this IMS Online Retreat
Sunday, March 19, 2023
This program is now closed for new registrations
We can learn from Nature enough to be enlightened.
~Ajahn Chah
Nature supports the blossoming of the heart qualities of kindness, joy, compassion and equanimity.  In turn, nature and these aspects of the wise heart can support a gentle letting go, and glimpses of a temporary freedom as clinging eases.  This retreat will explore this natural process and how it can support us in our daily lives, and in a wise approach to the challenging issues in the world.  
This retreat begins on Sunday, March 19 at 9:00 am ET and concludes at 5:00 pm ET (check local time).  The live session schedule with Jeanne is as follows:
9:00 am - 10:30 am ET: Dharmette, instructions, & sit
11:15 am - 12:30 pm ET : Sit & Dharma talk
1:30 pm - 2:45 pm ET : Sit & Questions and Responses
3:30 pm - 5:00 pm ET: Gentle relational practice & close
This program will be recorded and made available for on-demand viewing after the live sessions. On-demand videos will be available for 90 days following the live event.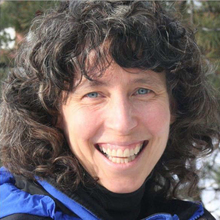 Jeanne Corrigal
Jeanne Corrigal has been practicing since 1999, is a graduate of the Spirit Rock Community Dharma Leader Program, and the guiding teacher for the Saskatoon Insight Meditation Community. Jeanne is a member of the mixed heritage Métis Nation, one of three Indigenous communities recognized in Canada. One of her first teachers in loving presence was Cree Elder Jim Settee. She is a graduate of the 2017-2021 IMS Teacher Training Program.